Preparing Your Home for Summer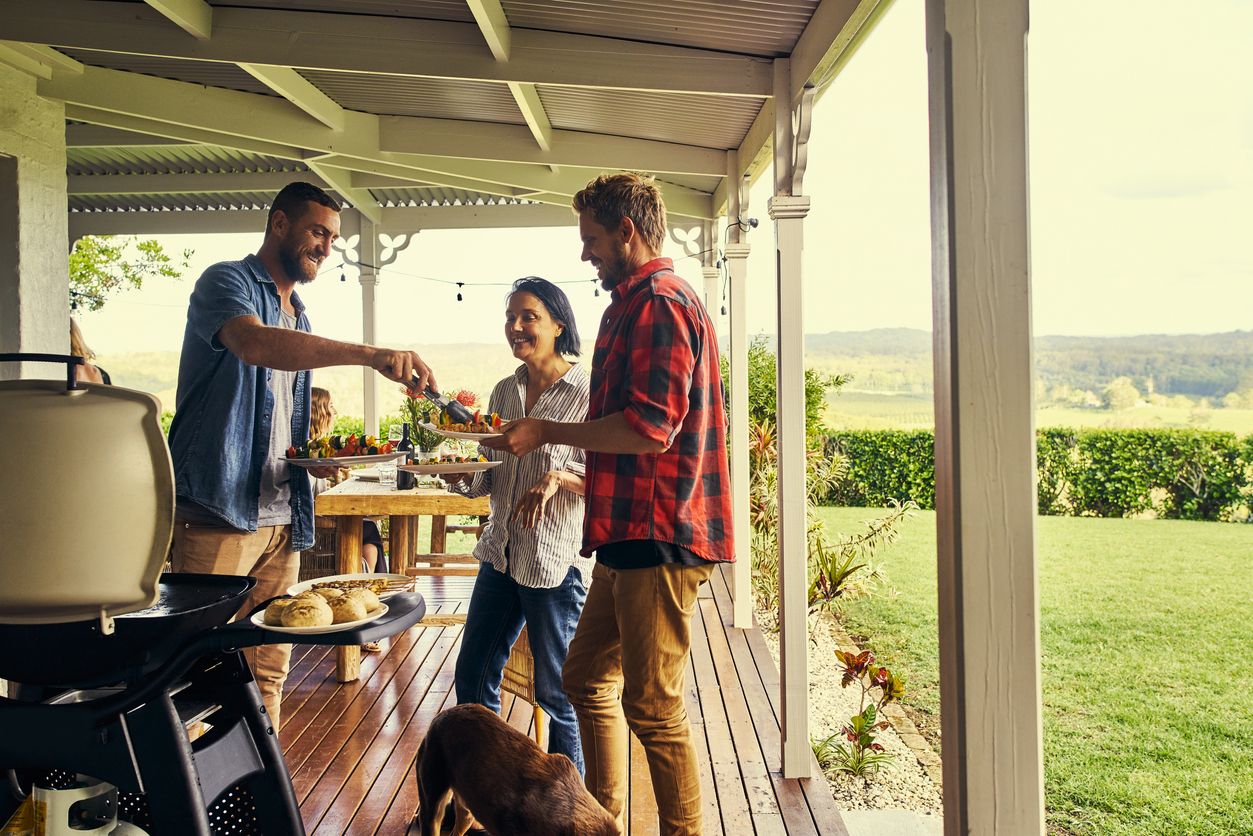 If you're like most people, you take full advantage of summer weather and invite guests over for a fun day in the sun every chance you get. However, before you go texting all your friends and family, ask yourself this question: is your home ready for summer? There are a few things you should do to set your home up for success this summer.
Tune-Up Your AC
Whether you plan on spending the entire day indoors or only plan on heading inside once the Louisiana sun becomes too much, you're going to want to make sure that your AC is running in tip-top shape and able to keep you and your guests cool and comfortable. While you're able to do a little maintenance on your own, it's best to call a professional HVAC technician to do a more thorough job.
Add Some Outdoor Lighting
There are few things worse than enjoying time outside with your friends and family and having that time ruined because the sun went down. Add different kinds of outdoor lighting to your yard, such as security lighting and accent lighting, to keep the party going all night long. Plus, even when guests aren't at your home, that lighting can help keep you safe from any potential intruders.
Fix Your Outdoor Plumbing
If your backyard hose hasn't worked in a while, now is the time to get repairs made. Whether it's a clogged pipe or a worn-down washer, you'll want to have any outdoor faucets fixed so you will have an easier time watering your lawn and setting up the sprinkler for the kids.
Gas Us Your Appliances
Since we're guessing your lawn mower, generator, and grill haven't been used in a few months, they're probably pretty low on fuel. Stock up on propane or regular gas so you don't find yourself short in the middle of the summer — just make sure you're storing it properly away from anything flammable.
Clean Your Gutters
Summer weather definitely brings sunshine, but it can also bring some rock storms as well. That's why it's essential to inspect and clean your gutters regularly. Take a few hours on a weekend to scoop out all the leaves, twigs, and other debris that could be sitting in your gutters so that they allow water to freely flow through them and away from your home.
Take Care of Patio Furniture
Of course, you want to give your guests a place to sit when they visit, so as you put your patio furniture out, inspect it for any dirt or damage. If your cushions look like if they've seen better days, repair them or replace them. You should also hose down any chairs and tables so they are clean when guests use them.
Seal Up Your Windows
Since you'll likely have your AC pumping to keep your home cool, you should also seal up any cracks around your windows or door ways to prevent that cold air from escaping. Not only will that make your AC work harder to make up the difference, but it will also lead to higher energy bills if your AC has to run longer.
Protect Against Pest
Down South, we're no stranger to all the bugs and critters that like to come out during summer time. To prevent them from infesting your home, make sure to:
Keep your garbage cans sealed
Avoid leaving food outside and keep it stored in air-tight containers inside
Fix any leaks so the moisture doesn't attract bugs
Replace any torn window or door screens
This summer, whether you're in need of HVAC, plumbing, electric, or refrigeration services, the expert team at Doug's Service Company has you covered. Since 1988, we've been committed to providing our residential and commercial clients with a WOW service experience throughout Southern Louisiana.

We're available 24/7 to serve you. Give us a call today to schedule an appointment!

Common Reasons Your Air Conditioner Breaks Down » « Most Common Plumbing Issues in Homes