Better Air = Healthier Home
Over 500+ Five star Reviews


4.7 rating

Doug's Service Company offers our customers a variety of indoor air quality products that can filter out airborne toxins, balance humidity levels and provide ventilation.
Ventilation can improve air quality by introducing fresh outside air into your airflow. Ultraviolet lamps can purify air by killing mildew and other particles, while air purifiers, air filters and air cleaners get rid of airborne toxins that can make breathing difficult. Humidifiers balance moisture control.
Our high-tech air improvement products include:
Available when you need us!
call anytime
Humidifiers and Dehumidifiers
Breathe Better, Balanced Air Inside Your Home
In Houma and Thibodaux, we're no strangers to humid air. We're in the bayou, after all! As a result, we sometimes have excess moisture inside of our homes. Excess humidity in the air can make the air hard to breathe and can encourage the growth of bacteria and mildew which can lead to odors and negative health effects.
A dehumidifier will remove the excess moisture and greatly improve your air quality at home.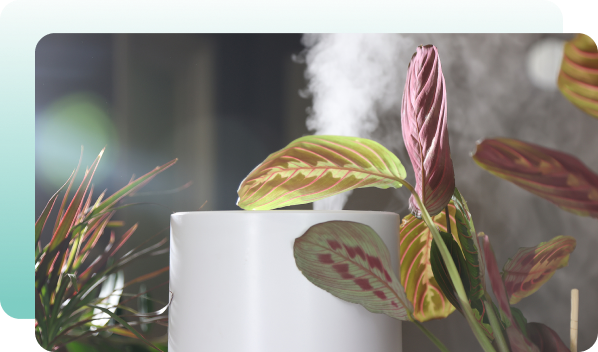 Which Dehumidifier Is Best for Your Home?
Prevents mold and mildew from growing in your home's basement.
Dehumidifies the entire home, rather than just a single room.
Passes damp indoor air through a heat exchanger to remove moisture and return dry air.
Chemical absorbent dehumidifier
Uses silica gel to expel damp air through an exterior vent, removing it from your home.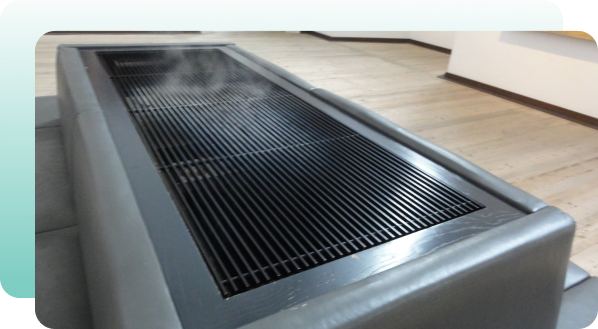 While we usually enjoy humid air in Southern Louisiana, during the cold winter months the air in your home can become extremely dry. Like excess moisture, too much dryness can lead to a host of health problems.
From dry skin to respiratory issues to physical discomfort, the symptoms of dry air can be just as serious as the symptoms of humid air. That's why it is essential to have an effective humidifier in your home to ensure you and your family are comfortable at all times.
You can trust our highly trained technicians to install your humidifier or dehumidifier quickly and efficiently. For humidifiers and dehumidifiers, Doug's Service Company is your go-to source.
Don't let intense sticky humidity ruin your home's indoor air quality.
Doug's Is In It To Provide
5 Star Service!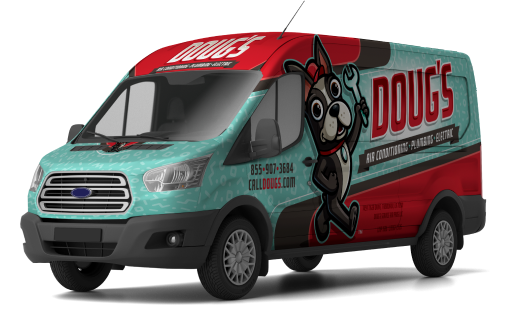 Have the Cleanest Air Possible in Your Houma or Thibodaux Home
With the rising cost of energy, today's homes are built to be airtight and draft-free, and their heating and cooling systems are built to provide maximum comfort with minimum energy usage. While these energy conscious changes in construction and home comfort can be beneficial to your utility bills, they can also lead to poor indoor air quality.
Dust, pet dander, pollen and bacteria become trapped within the closed system, making your air unhealthy. That's where a HVAC ultraviolet light, or UV air purifier, from Doug's Service Company comes in.
A UV air purification system reduces the potential for harmful pollutants in your home, gives you cleaner, bacteria-free air and keeps the inside of your HVAC system clean. Your HVAC ultraviolet light disinfects the air moving through your ductwork, killing harmful bacteria and removing unpleasant odors and pollutants.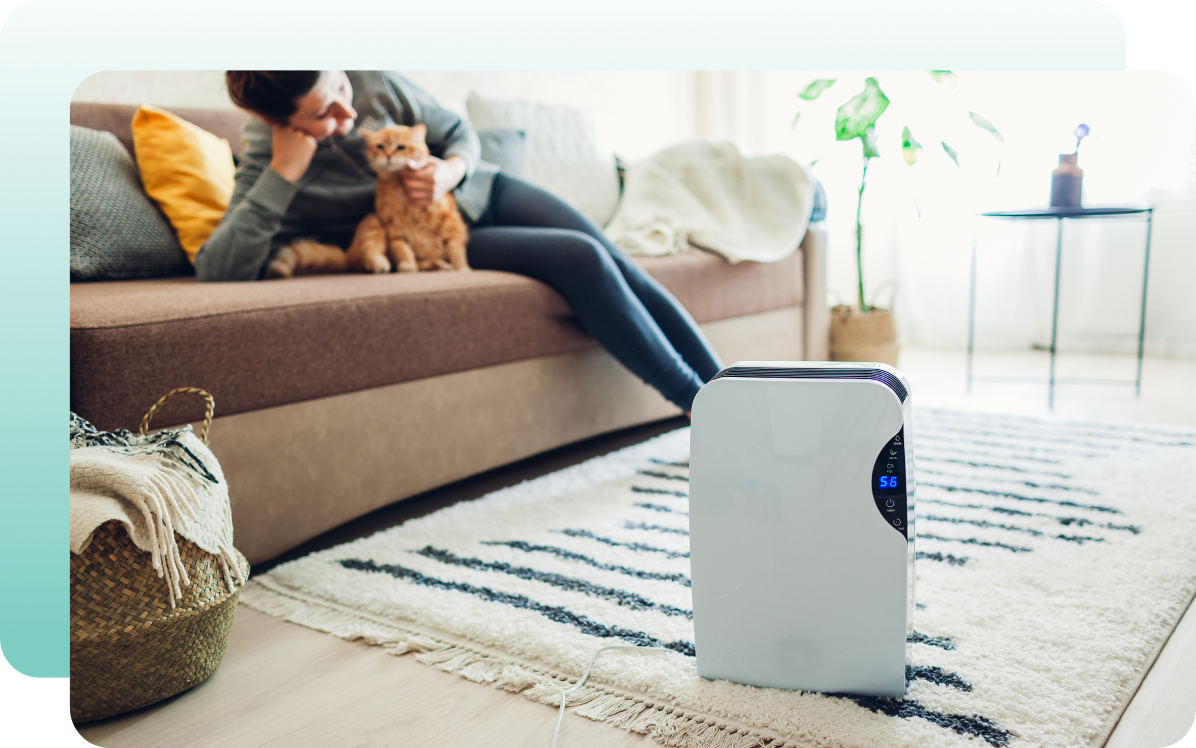 UV Air Purification - The Healthy Choice
Ultraviolet air cleaners remove micro-organisms like fungi, viruses, germs and bacteria, making them particularly useful in homes where a family member cannot tolerate germs due to chronic illness or immune system problems. UV air purifiers are also an excellent investment for allergy and asthma sufferers, as any airway-irritating mold in your ductwork is killed by the UV light and no new mold can grow
Make sure you're breathing clean, healthy air.
call anytime
(985) 746-1116
to get your HVAC ultraviolet light today!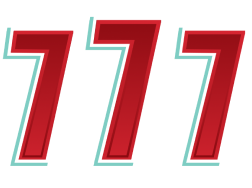 Available when you need us!
Do you find it hard to clean away bad smells in your home, even though you constantly clean floors, counters and table tops? These things can be signs of bad air quality which can make your home an unhealthy living environment. Ensuring your family's health is top priority to you.
The United States Environmental Protection Agency ranks indoor air pollution as one of the top five environmental hazards. Indoor air can be vastly more polluted than outdoor air. Having your home's air purified will give you and your family cleaner and healthier lives. Air Scrubber Plus with ActivePure technology can remove up to 99.9% of harmful contaminants within your home's air.
As opposed to passive air filters, the Air Scrubber Plus treats your home's air by actively sending out a continual stream of scrubbers, which drastically reduce molds, pollutants, odors, chemicals and harmful contaminants in your air.
Air Scrubber Plus will reduce unwanted odors as it cleanses the air of the particles that keep bad odors hanging around. This saves you the time of scrubbing and spraying surfaces in your home to reduce bad smells.
Air Scrubber's ActivePure technology cleans pollutants and contaminants out of your indoor air, reducing the amount of time you have to spend cleaning around the house.
Air Scrubber Plus is installed in your HVAC system. As air travels through the system it is cleaned through a process which uses germicidal UV light and molecular charging to produce ActivePure scrubbers that reduce pollutants in the air.
Don't let airborne contaminants harm your family and make your home dirty anymore.
Whole Home Air Filtration
Breathe Cleaner Air Throughout Your Home
Did you know that the air inside of your home is up to five times more polluted than the air outside of your home? According to the EPA, the air inside of a house has more concentrated pollution than the outside because of there being less ventilation indoors. Whole home filtration systems attend to the pollutants that are harmful in your home's indoor atmosphere.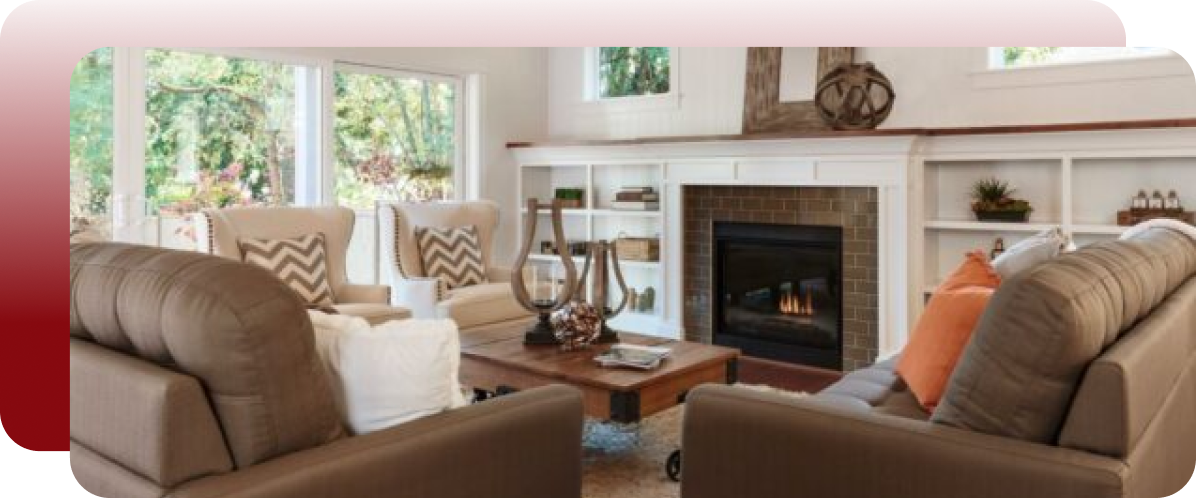 Whole home filtration can remove:
Breathing these irritants can cause everything from worsened allergy and asthma symptoms to health problems like chronic headaches, fatigue and sinus issues.
Whole home air filtration can remove 100 times more pollutants from your home than regular air purifiers, meaning you'll get greater relief from these irritating particles.
Benefits of a whole house filter:
Doug's Service Company can outfit your home with whole home air filtration today.
Schedule
WOW Service

Today
Doug's Is In It To Provide
5 Star Service!