Electrical Repair & Troubleshooting
Over 500+ Five star Reviews


4.7 rating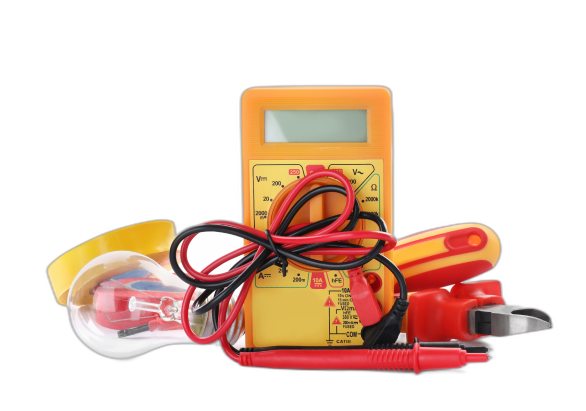 Affordable Electrician Installations in Houma & Thibodaux
Electrical issues can cause a real inconvenience for your family. In some cases, electrical problems can even pose a risk to your safety. At Doug's Service Company, we offer a full line of residential and commercial electrical repair services designed to ensure that you stay safe and comfortable in your Thibodaux or Houma home.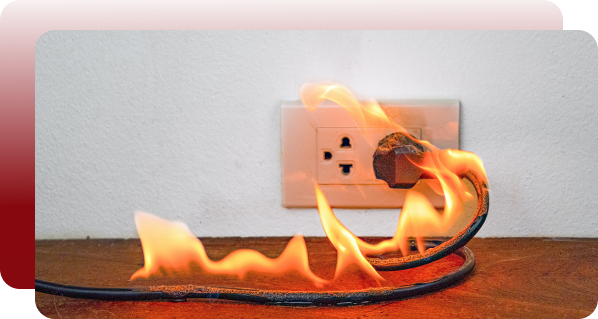 Common Electrical Problems
Some of the most common electrical problems for homeowners include:

Power surges that can damage delicate computing and audiovisual equipment
Signs You Need An Electrician
There are several signs you may need to call Doug's electricians.

While electricity does a million things, it's supposed to do so silently. If you can hear buzzing from an electrical appliance contact the manufacturer, but if it's coming from your lights or electrical panel contact us today.

If your electrical grid is spread too thin, flickering lights will be the first indication that you might want to upgrade your electrical panel.

If you're considering attaching a power brick to another then you don't have the outlets you need. Give us a call and we'll provide you with all the electrical outlets you need to avoid this fire hazard.

Like the buzzing sound, electricity isn't supposed to get hot if everything is wired correctly. If you're noticing that it's a little bit warm it's better to be safe than sorry.

If there is any rusting going on then you have water where there shouldn't be any and you should get in touch with our electrician team right away.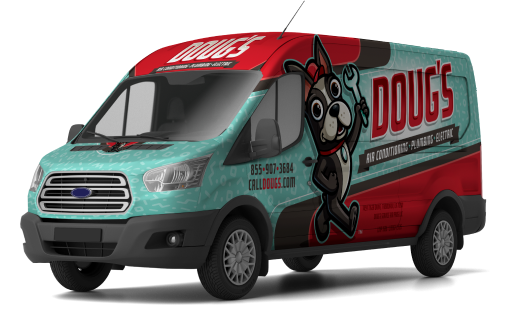 Doug's Is In It To Provide
5 Star Service!
Call Doug's For Electrical Services Today
If you have buzzing appliances, warm outlets, flickering lights, attached power strips or rusted electrical panels, you should
Electrical Troubleshooting
Prevent Electrical Issues
Not all electrical issues are made equal but all electrical issues should be examined by a trained professional. When you experience an electrical problem at home or your place of business, it can be difficult to determine the exact cause.
Without the proper training and equipment, you should never attempt to fix an electrical component on your own. Whether your power box is outdated or you suspect faulty wiring, let our troubleshooting electricians at Doug's Service Company get to the bottom of it.
Warning Signs of an Electrical Problem
In some cases, electrical issues may arise suddenly and unexpectedly. However, other times, there are signs before a major electrical disaster hits. Warning signs should not be ignored, especially when it comes to your home's electrical system. If you notice anything strange, such as an outlet that is warm to the touch or sparks when you plug something in, professional troubleshooting may be necessary.
Signs of electrical problems include:
Once you notice any of these signs, it's important to call a professional electrician immediately. At Doug's, our electrical contractors are available for emergency services 24/7, 365 days a year. We are committed to your safety and peace of mind.
Schedule Electrical Troubleshooting Now
Even if you're not experiencing the issues listed above, if you have any concerns regarding your electrical system, you should schedule an appointment. When we have completed our inspection, we will give you a detailed report of our findings and recommendations.
Let us help you attain peace of mind by providing you with reliable workmanship and solutions to any problems we find.
Repairing Circuit Breakers & Fuses in Houma & Thibodaux
When they are working properly, your circuit breakers and fuses help to prevent electrical shocks, sparks and fires. If you are having any type of issues, our electricians can provide you with a solution for your Houma or Thibodaux home. Our top priority is to serve your electrical needs and improve the safety of your home.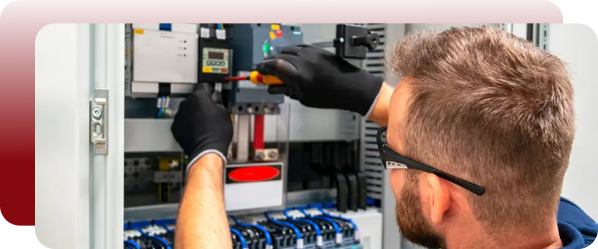 Professional Electricians for Your Breaker or Fuse
The main difference between a breaker and a fuse is the way each interrupts an electricity flow. A breaker uses a spring-loaded part that trips the circuit when it becomes overloaded. Because they can be manually switched back, breakers do not have a limit on how many times they can be tripped.
A fuse uses a strip of metal that is melted when it becomes overloaded. These are most often seen in older homes and have to be replaced once they are blown.
Our team can handle all types of breaker and fuse repairs, including:
There are many signs that your circuit breakers or fuses need to be repaired or replaced. The most obvious is breakers that are frequently tripping. If you have noticed any strange smells, especially around your breaker box, or unusual noises inside the panel, it may be time for professional repair.
Call Doug's for Expert Service
The work of installing and fixing electric circuit breakers and fuses should always be trusted to a trained professional. No matter the size of your project, the electricians at Doug's have the necessary tools and training to get the job done. You can rely on us for professional workmanship and upfront pricing so there are never any surprise expenses. We pride ourselves on the quality of our work, friendly customer service and an emphasis on safety.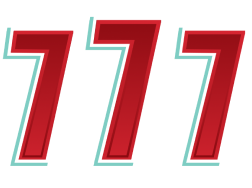 Available when you need us!