GENERAC VS HONEYWELL STANDBY GENERATORS
Over 500+ Five star Reviews


4.7 rating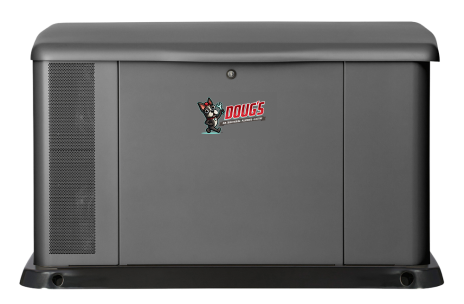 Honeywell vs Generac Standby Generators for Your Home
Dependable home backup power you can trust
When the power goes out in your house, your life goes on, so it is important to have a reputable, high-functioning generator at your disposal when you need it most. Whether you go with a Honeywell or a Generac standby generator, you are sure to get the most reliable power output for your home during a power outage.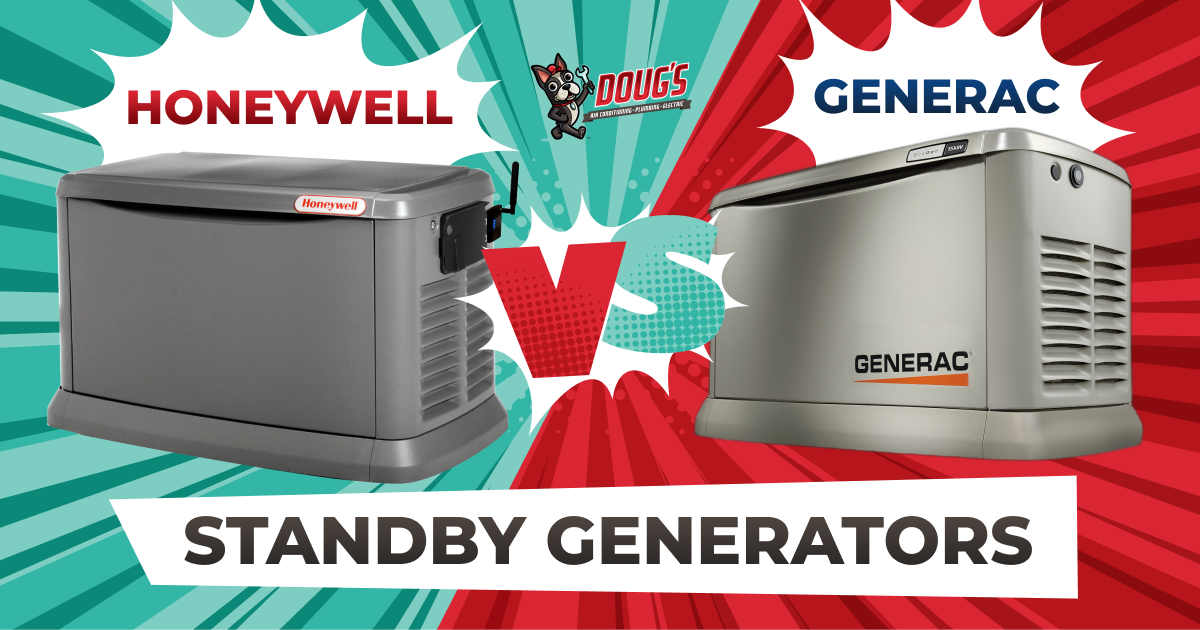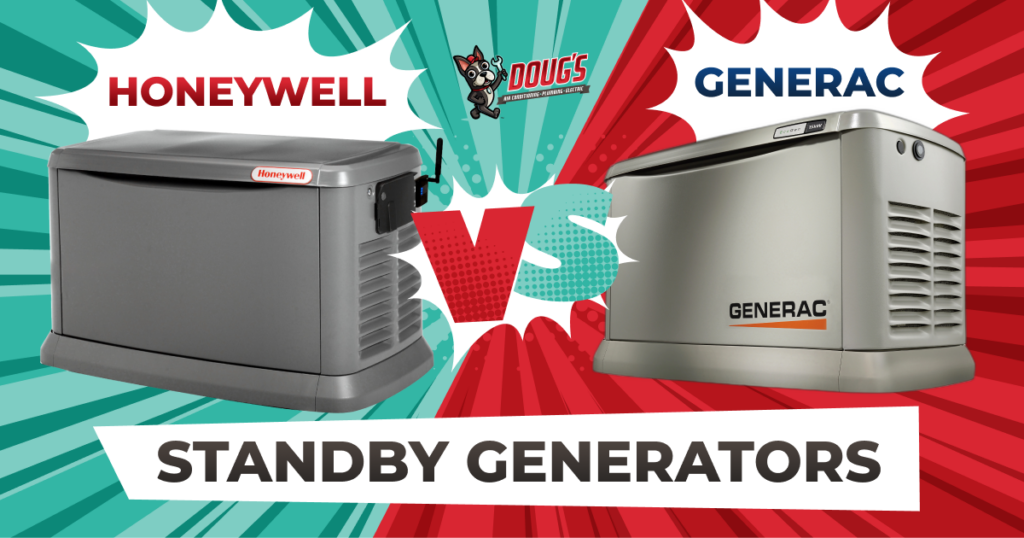 Standby generators are ultra-convenient and essential to keeping your life on track, even during a power outage. Residential and commercial generators automatically spring into action when they're needed and turn themselves off when the local power is restored. They deliver the essential backup power needed to keep your life flowing smoothly, despite the power outage in the neighborhood.
Unlike the large, noisy, expensive, and intrusive portable generators of old, today's home generators work with a minimal noise level.
Honeywell is one of the most trusted generators on the market. The Honeywell brand is one of the most recognized manufacturers that will provide a quality generator model to power the entire home.
Benefits of Investing Into Honeywell Generators
Honeywell generators operate with a lower noise level, allowing you to enjoy the backup power without a headache as a side effect.

In comparison to other generators, Honeywell generators use less fuel.

Honeywell generators are designed with a protective casing that prevents corrosion.

Whole house generator products designed by Honeywell require fewer maintenance visits than other brands.

Honeywell generators are designed with advanced technology that allows for remote monitoring options

Flexible terms in the generator's warranty

Self-test and diagnostic features to find opportunities for repair early
When you purchase a Honeywell generator for your home, you purchase the security and peace of mind that come with having a reliable source of backup power during outages. The easy installation and use of this product will make your life less stressful during those times when the power supply is down.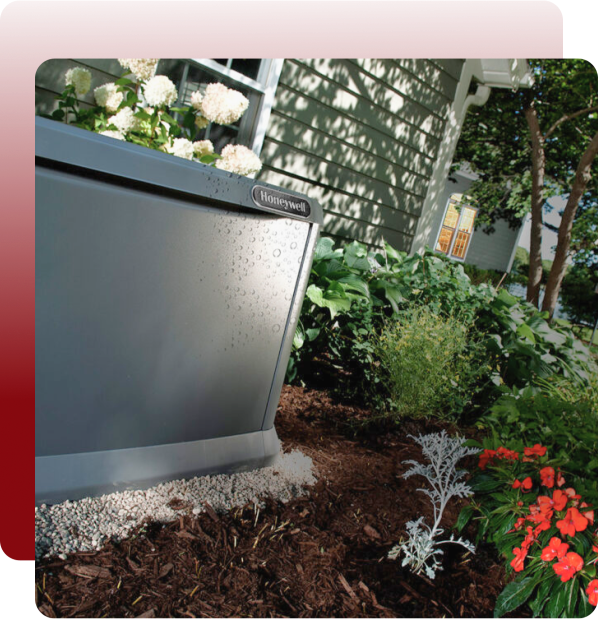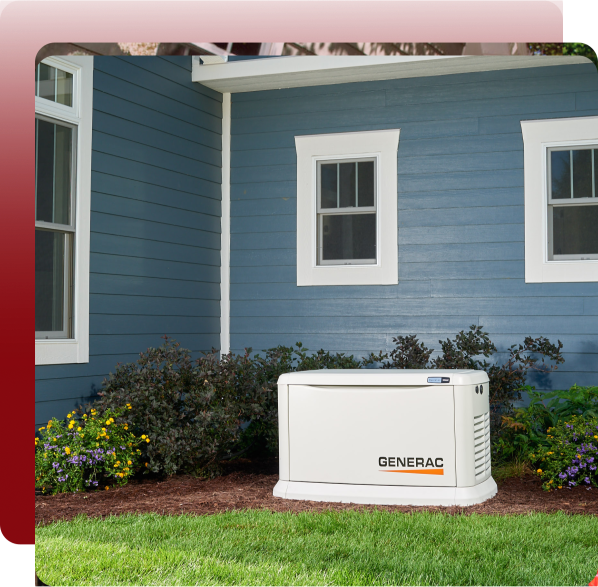 Generac is one the best generators on the market that continues receiving countless positive reviews from homeowners nationwide. The Generac Mobile line of high-quality generators or trailer-mounted mobile generators is designed and built for a variety of purposes. They are known to work in the most demanding environments.
Benefits of Generac Home Generators
Continuous power supply for your home
The convenience of an automatic transfer switch that turns on the power automatically when your home's power supply goes down
Clean and stable power output to keep your appliances and electric devices safe from damage
A wide selection of portable generators to keep the power running smoothly
Keep the air conditioner and other essential appliances running during power outages
Flexible fuel options
When you install a Generac generator in your home, you also have peace and security knowing that your home will always have a steady stream of power. Generac is a top manufacturer that will help you equip your home with backup power at a great price.
When you compare Honeywell generators to the Generac generators, you will find that both generator brands offer excellent backup power options for your home.
Both Honeywell and Generac provide heavy-duty generators with a highly reputable track record. They are designed with an engine that will deliver lasting power to your home. Call us today to learn more about the differences between Generac and Honeywell generators.
Why Choose Us as an Authorized Dealer of Home Generators
Doug's Air Conditioning, Plumbing, and Electric is a full-service company that provides premium backup power systems for homes in Thibodaux and its surrounding regions.
We have been in business for many years and have gained a stellar reputation, hundreds of positive reviews, and several recognitions for the services we provide. 
When you trust Doug's with the purchase and installation of your new generator, you will get the following from us:
Whether you go with a Generac or a Honeywell generator for your home, you can trust that our team of generator installation technicians will help guide you in the right direction. We will help ensure that your home is equipped with a reliable source of backup power to keep you going, even during an outage.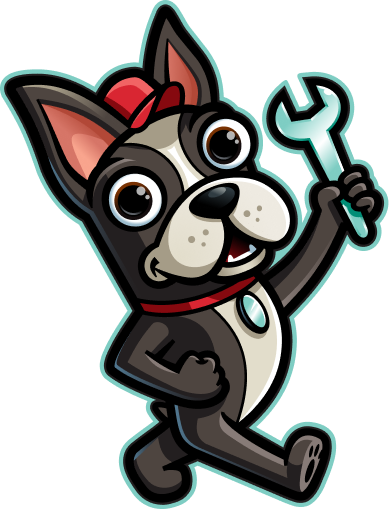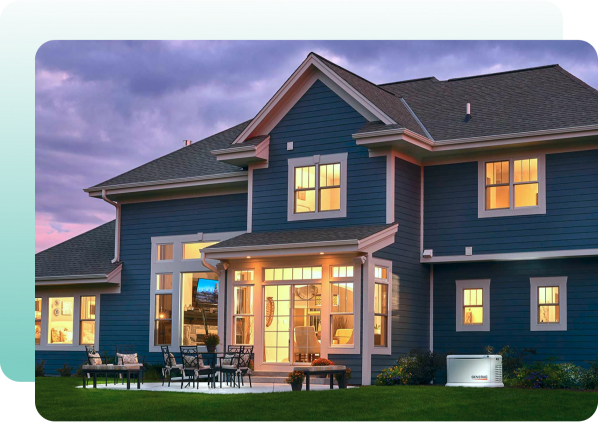 Personalized Standby Generator Solutions for You
Is your home equipped with a standby generator? If not, what are you waiting for? Do not wait for the next storm to decide to install one of our reliable Honeywell standby generators or one of the Generac generators. Whether you choose natural gas, liquid propane, diesel, or another fuel option, we can handle it all.
Doug's Service works at the highest level of customer satisfaction to ensure that the entire home has the backup power it needs to function.
Contact us today to learn about the deals, promotions, and specials we have going on for new generator installations.
What to Expect When Selecting & Installing a Standby Generator
With Doug's Service, selecting a home generator is made easy with the expertise of our electricians. When you turn to us, you will receive first-class service that will assist you with selecting the best possible generator for your home.
Whether you go with a Honeywell or a Generac generator, you will be left confident in your choice and investment. Below is a brief overview of our process.
Assessment & Consultation
The first thing we do is sit down with you and discuss their power needs. We consider all the essential appliances and electricity-dependant devices that must be available for use even during a power outage.
Generator Selection
Based on our consultation, we will compare Honeywell to Generac generators, specifying the benefits, advantages, and disadvantages of both brands. We will also provide you with the best generator sizes that would suit all your needs when backup power is needed.
Site Assessment
Before the actual installation, we will take the time to visit your property to assess the spot where the generator will be installed. We will take note of any prep work that will need to be done before the generator can be placed on the pre-determined site.
Permitting & Compliance
Sometimes local authorities require certain permits for the installation of a generator. We will be happy to handle this piece of the puzzle for you, ensuring that your Honeywell generator or Generac Generator is compliant with all regulations.
Preparation & Installation
With all the paperwork and permits in place, we will then go ahead and prepare the site. Sometimes this requires removing debris or plants growing nearby. Because most Generac and Honeywell generators are heavy-duty generators, we also lay a slab of concrete for the generator model to be placed on an even surface.
Electric Connection
Whether you go with a diesel, gasoline, or natural gas generator, it will still require electric connections. We will make all the appropriate connections, as required by the manufacturer for the proper function of your new generator.
Start-Up & Testing
Once everything is connected, we then test the installation to ensure that the engine of the generator and all its other systems work as needed during a power outage. We also ensure that the self-diagnostic test works as described by the manufacturer. When the test run of the generator is complete, the installed generator will be ready for use.
Generator Operation Overview
As the last step before leaving, our electricians will take the time to walk you through every step of using your new generator. We will ensure you know how to monitor it when looking at its control panel or synced app on your phone.
We will also discuss any limited warranties and help you understand the maintenance practices that need to be performed so that you get the most out of your generator.
Schedule WOW Service Today
Doug's Is In It To Provide
5 Star Service!