Repairing & Installing Important Electrical Components in Houma & Thibodaux
Finding that an outlet or switch in your home has stopped working can be frustrating. Some home and business owners choose to take a DIY approach, but this can be both ineffective and dangerous. At Doug's Service Company, we're committed to providing you with top-quality electrical solutions to meet all of your needs.
Whether you need a new outlet or switch added to your home or need to have one repaired, our team is ready to help.
We can handle all of your residential and commercial outlet and switch needs, including: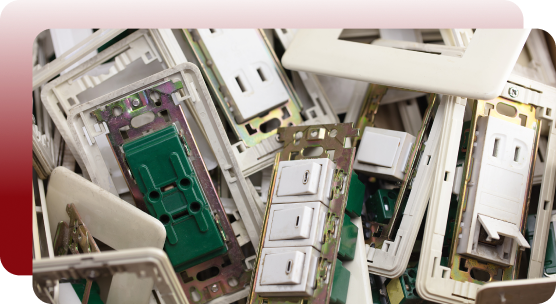 When to Upgrade Your Outlets or Switches
Many homeowners don't think about upgrading until something goes wrong and an electrical component must be replaced entirely. However, as your wiring gets older, you can take preventive steps and upgrade your outlets or switches before a problem occurs. Our technicians are trained to replace old wiring, two-prong outlets and even commercial grade outlets. We can also provide you with advice on how to maintain and protect your outlets from damage.
You may want to consider outlet and switch replacement if:
Here to Help with Outlet & Switch Issues
Our experienced electricians at Doug's Service Company are committed to helping you maintain the safety and performance of your switches and outlets. Regardless of whether we are handling an urgent repair or replacement or making upgrades as part of a remodeling project, we can help.
Schedule
WOW Service

Today
Doug's Is In It To Provide
5 Star Service!