Tasty Summer Foods That Can Do A Number On Your Garbage Disposal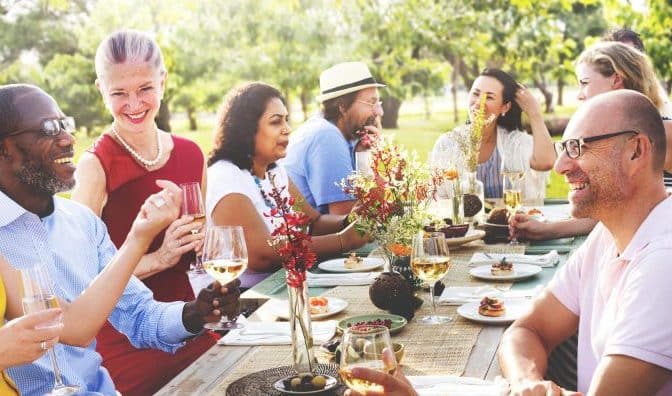 Whether your preferred farmer's market is the Downtown Houma Market or the Rienzi Market in Thibodaux, you know that right now is the best time to visit your local farmer's market.
The selection of fresh produce and Bayou seafood is unmatched at this time of year. Enjoy those delicious summer fruits and vegetables at your next cookout, but remember when prepping and disposing of your meals, that not all foods are safe to send down your garbage disposal.
Because your garbage disposal works by cutting and grinding food scraps into a pulp that easily washes down your drain, it's important not to grind scraps that could cause the blades to jam or break. After all, expensive garbage disposal repairs will ruin your meal.
However, it's easy to avoid disposal breakdowns this summer. Just remember not to send the foods listed below, down your disposal.
11 Summer Foods You Should Never Put In Your Garbage Disposal
Corn Husks & Cobs
Rhubarb
Onion Skins
Melon Rinds
Peach & Plum Pits
Artichokes
Pineapple Skin
Lettuce
Shrimp & Shellfish Shells
Asparagus
Chicken Bones or Grease
As you can imagine, things like pits, husks, and bones will become lodged in the disposal and destroy your motor or worse, make it through the disposal and become blockages in your pipes! You may have also noticed most of these summer foods are fibrous or starchy. These vegetable peels and husks cause more problems with the actual blades of your disposal. If those peels or strings become tangled in your blades, they can jam them, making it nearly impossible to free the blades and get the disposal running again without calling in a professional.

Thus, although these summer foods are tasty, they are lethal to your garbage disposal. No matter what time of year it is, remember to keep fibrous and starchy foods out of your disposal—this includes pasta, rice and bread that expand in water and get lodged in your pipes!

Be mindful of the scraps you put in your disposal, and your garbage disposal should be safe from Money Down the Draincostly and inconvenient breakdowns. If, however, the disposal does stop working, call Doug's for our superior quality plumbing service & repair services at (985) 222-2913. Our professional plumbers will get your garbage disposal back on the grind in no time!

5 Telltale Signs You Need Air Conditioning Service » « Why Your Air Conditioner Trips The Circuit Breaker & What You Can Do To Fix It