Remodeling the Bathroom? Create a "Green" Bathroom"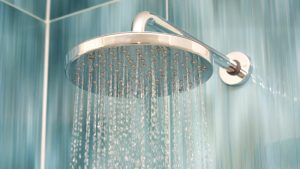 Small Things Add up When it Comes to Saving Water and Money for Your Thibodaux & Houma, LA Residence
The bathroom uses the most water out of any room in the house. Luckily, there are ways to save water—and the environment—with simple plumbing fixtures.
What Are Green Bathroom Fixtures?
Water-Saving Faucets – With traditional faucets, if you attempt to use less water, the stream will be small and pitiful. But with the proper design, water-saving faucets emit water with good diameter and pressure. And they will take your usage per minute from 2.2 to 1.5 gallons, saving you $200 over the course of the fixture's lifetime.
Low-Flow Showerheads – You can get the same satisfying feeling using less water. You could also be reducing your showering water usage to half, from 5 gallons per minute (quite a bit!) to 2.5 gallons. That equates to saving $100/year.
High-Efficiency Toilets – Traditional toilets are guilty of flushing several more gallons than necessary. With the latest technology, toilets can use less than two gallons per flush and function just as efficiently.
Environmental Benefits of Green Fixtures:
Drinkable groundwater has time to replenish
Livestock and agriculture will have more water
Wildlife that depends on freshwater can thrive
Non-renewable energy can be conserved for other uses
Need Help Deciding on the Right Fixtures for Your Bathroom?
Doug's offers green plumbing fixtures as well as repairs for your existing ones.
Call us at (985) 222-2913 to set up an appointment with us and get advice on how to make your bathrooms more energy efficient.
One Last Thing…Pressure-Reducing Valves
Pressure-reducing valves are whole-house solution that helps your bathroom reduce the amount of water wasted. Your home may be using an unnecessary amount of pressure without you noticing. High pressure is a good thing for firefighters, but it serves no benefit for homeowners. With water rushing out faster than you can use it, a lot of water ends up getting wasted.

By paying attention to your house's water pressure, you can cut your total usage and water bill down by a third.

Allergy Season is Here – Breathe Easy in Your Home With an Air Purifier » « The Nest Thermostat – A Smart Choice for Busy Families