Keep Your Air Conditioning Bills Low With Smart Landscaping!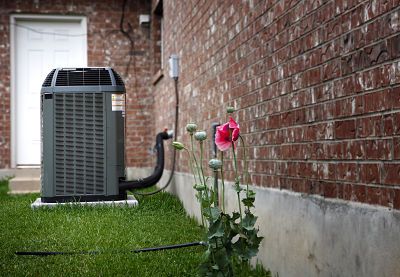 Great Landscaping Advice for Keeping Your Thibodaux & Houma, LA Home Cool
When you think about keeping the temperature low and your home cool, you probably think about your AC first. But there are other ways to keep cool that can save the energy from a busy AC unit. Landscaping is probably most known for being beautiful, but it also has other functions. Below are ways to ways to reduce your home's temperature from the outside.
» Trees
Trees are the best source of natural shade on the planet. By being extraordinarily low maintenance, they are the simplest choice for lowering the temperatures on your property. Considerations for trees are:
Leaves Falling – If you don't like raking, consider more evergreen varieties.
Seedlings – Some trees produce too many sprouts that are hard to get rid of, like red-buds.
Frail Wood – Some trees, such as the mimosa tree, are very easily damaged during storms.
» Vines on a Trellis
Vines growing around a trellis can create a thick shelter that protects your home from sun.
Some popular vine choices include:
Boston Ivy – A beautiful vine that is red in the winter and green in the summer. Be sure you want this one permanently, because it is very resilient and difficult to remove.
Cardinal Climber – Has red flowers that attract hummingbirds. It's a good choice for hot climates and grows to 20 feet.
Hops – Yes, this is the same plant that creates IPAs. Pretty neat. They grow very quickly and most have green leaves with cones in late summer.
» Pond
Even small ponds can cool the air as it travels over the water. Ponds are also a lot of fun, because they attract birds and other wildlife to create a new ecosystem. Ponds have a lot of good options:
Any Size and Shape – They can accommodate any yard.
Usually Don't Require a Permit – Ponds under 24 ft. can be dug right away.
Many Possibilities for Beauty – From stone borders to bridges, ponds can be a very attractive feature.
» Light-Colored Surfaces
If you're thinking about building a walkway, you may want to reconsider that dark brick or asphalt you had in mind. Dark colors attract heat to your home. Other things that can benefit from a lighter color include your:
Roof
Exterior of House
Driveway
The All Important AC Cleaning
As you consider ways to jazz up the plant life around your home, be sure not to neglect your outside heating and cooling unit. Trimming any overgrown plants around your outside AC unit can help prevent it from getting clogged, keep your system performing its best and save you money over time.

For AC Maintenance involving a deeper cleaning and/or repair, call in the experts at Doug's at (985) 222-2913.

On the Market For a New AC System? » « What's New in Water Heaters? | Doug's Service Company