Forgetting To Maintain Your Plumbing Costs You!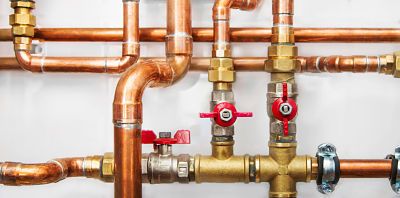 When is the last time you thought about your plumbing? Was it a while ago? Aside from the occasional toilet clog, most Thibodaux and Houma homeowners never think about their plumbing.
The vast majority of your plumbing isn't visible, so unless you're a plumber, it's easy to forget about the pipes, valves, and drains that carry water to and from your sinks, toilets and showers.
The problem is, when you never think about your plumbing, you forget that your plumbing system—like your car or HVAC system—needs regular maintenance to guarantee it's working properly. So you don't effectively maintain the overall health of your plumbing system and don't catch small issues before they turn into major issues, and you put yourself at risk for having to pay $1000s in repair costs, flood cleanup costs, water damage restoration and mold remediation.
For example, let's say you bought your house five years ago and have never had Doug's come complete water heater maintenance. Your water heater is tucked away in the utility closet, and the only time you even look at it is when you're in there to grab a broom or mop. So when you come home from running errands one day and discover an inch of water on your floor and a hole in your water heater, it's a total shock.
And the bills will be a shock, too.
Replacement 50-gallon water heater: $900
Flood cleanup: $500-$1500
Water damage restoration: up to $10K, depending on what was damaged
A major water heater leak could cost you over $10K in cleanup, repair and replacement fees. And most of that won't actually be covered by your homeowner's insurance—most insurance policies require that there be a record of regular preventive maintenance to honor a claim for damage from a plumbing failure.

Compared with the $1000s of dollars you could be on the hook for if you don't have regular plumbing maintenance done, it just makes sense to pay the comparatively tiny cost of yearly plumbing maintenance.

Dollar for dollar, plumbing maintenance is the most important scheduled maintenance task you can invest in.

So don't wait. Call Doug's at (985) 222-2913 now and schedule your preventative plumbing maintenance, while you're thinking about it.

Could Your Acadiana Home Have Faulty Wiring? » « How Your Insulation Regulates Temperature & Energy Usage