Does My Home Need an Electrical Panel Upgrade?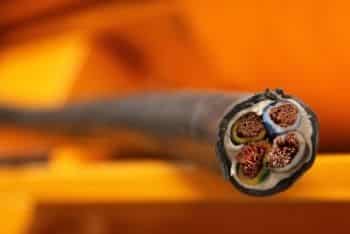 Avoid a Mess in Your Thibodaux & Houma, LA Residence
An electrical panel is the command center for the electricity in your home. It controls the power flow to each area of the house. It also reduces electrical accidents.
The Importance of an Electrical Panel & Warning Signs
» The Breakers Trip Frequently
Do your breakers trip constantly? It can an emergency mechanism for preventing the system from overheating. It can be an indication of:
Short Circuits – Two wires touch and create heat
Circuit Overloads – Appliances are overloading the panel
Ground Faults – Wire discharges energy into another part of the system
These are all potentially dangerous for your home and could cause a fire.
» Pops and Crackles
This is not a good sound for an electrical panel. A slight hum is normal. Any more than that could be an indication that something is going wrong. The licensed electricians can explore the root of the noises and tell you what is not working properly.
» Your Lights are Fading Out/Flickering
This is due to old, faulty wiring. If you're also noticing a burning smell near your appliances or shocks when you plug an appliance into an outlet, there is a good chance the wiring is a fire hazard.
» You Have a Fuse Panel
Once upon a time, these were the standard option for a home. But as the home ages, they pose a threat, including:
Fire Hazard – Old fuse panels were built in times when Americans used appliances less, and aren't meant to accommodate modern electricity usage.
Needing Complete Replacement – Modern panels need less intensive updates.
Insurance Company Rejection – Insurance companies know that fuse panels are risky and may deny you coverage.
Ultimately, if your panel has not been upgraded in more than 10 years, it's definitely time for an upgrade to avoid a fiasco. It's also a good idea to take preventative measures with an upgrade if you're remodeling or adding several more appliances to the system.

You should never, ever put yourself in danger by taking apart your electrical panel without a licensed professional.

Call Doug's and Update Your Electrical Panel

Reach us at (985) 222-2913 to upgrade and make your home safer and more efficient. Take a look at more of our site to explore ways to improve your home with the help of trusted contractors.

What's New in Water Heaters? | Doug's Service Company » « Why Schedule AC Maintenance? | Doug's Service Company