AC Maintenance "To Do List" – Get Ready for Warmer Weather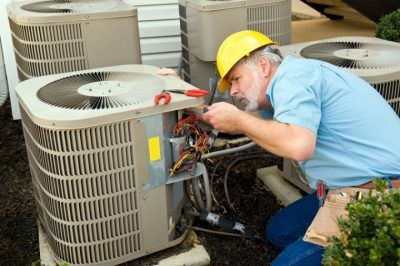 Benefits of Regular AC Maintenance
How much have you thought about your AC? In the winter, it probably doesn't cross your mind as much. But the perfect time to think about your AC is before you need it: before it has the chance to break down.
Tips to look after your AC:
Change Filters – Change the air filter every three months for the best performance.
Clear Weeds – Make sure plants aren't clogging your outside unit.
Protect Ducts – Temporarily tape a filter over them if you are deep cleaning or renovating.
Here are additional tips for other areas of your home:
Refrigerator – Your fridge is working harder to chill food when it's warmer out. Help it out by setting the temperature between 35 – 38 degrees fahrenheit. One other quick tip? Don't leave your fridge directly against the wall. Pull it out a few inches to prevent overheating.
Water Heater – Turn down your heat. You probably prefer a slightly cooler shower in the summer, so a really hot water heater is wasting energy. If it's not working properly, check out our page on water heaters for professional help from Doug's.
Screen Door – A screen door can be convenient on warm days, keeping out the bugs and letting in naturally warm air. But on a hot day, all doors and windows should be kept closed to prevent your appliances from overheating and your AC from being overworked.
The Final Step – Schedule AC Maintenance
Some things can only be serviced by a licensed technician that includes:
Refrigerant Leaks
Deep Cleaning
Most Part Replacements
Electrical Connections
Professional service is the most important move for the wellbeing of you and your home this summer. If your AC breaks down, then none of the above tips will save your day. Have an expert make sure you stay cool and comfortable with no breakdowns.

Call Doug's experienced technicians at (985) 222-2913 to schedule a maintenance appointment.

Curious about our other services? Explore our website for more information on how we can help you.

Why Schedule AC Maintenance? | Doug's Service Company » « Tips for an Energy Efficient Home