10 Reasons To Use A Water Softener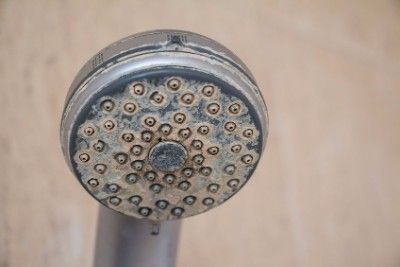 Did you know that 85% of homes in America have hard water? If you notice a buildup of soap scum your sinks and showers or white spots on your freshly washed dishes your home probably has hard water, too.
Hard water can cause a lot of problems and cost you a lot of money over time. The excess minerals in your water build up in your pipes, causing clogs and corrosion; they also get into your clothes, causing them to wear out faster.
However, there are ways to resolve your hard water issues and prevent the damages it can cause. Here at Doug's, we recommend installing a water softener. Water softeners are the most convenient hard water solution available to homeowners in the Houma and Thibodaux area.
10 Ways A Water Softener Can Help You
1. Say goodbye to those annoying white spots on your dishes. Your water softener will remove the calcium and lime from your water, giving you clearer glassware and cleaner looking dishes.

2. Save money on calls to the plumber. It may not be in our best interest to tell you how to avoid calling us, but we know you don't want to be constantly calling us to unclog your pipes due to mineral build up. Use a water softener to avoid all those clogs.

3. Enjoy better performance from your water heater. When you have hard water, minerals build up in your water heater tank, reducing its ability to effectively heat your water. Over time the mineral buildup will also contribute to corrosion and you'll need to replace your water heater sooner than planned.

4. Never look at unsightly soap scum again. With a water softener, your soaps will be able to lather and rinse properly. You'll finally be able to stop scouring soap scum off of your your tubs, showers, and sinks!

5. Feel cleaner after a bath. Soap doesn't lather and rinse as well in hard water, so your soap and shampoo end up staying on your skin and hair, leaving them looking and feeling less clean than they actually are.

6. Pay less on your water bills. When you use a water softener, you'll find yourself no longer needing to wash laundry and dishes multiple times just to be sure they're clean, which will shave dollars from your water bills.

7. Spend less money on new clothes. The calcium and lime in hard water don't just make clothes feel less clean; they also make your clothes look dull and cause fabrics to break down from excess washing. Instead of constantly replacing clothes, call Doug's for a water softener.

8. Use less soap and detergent. When your soaps lather properly in softened water, you'll end up using less. Sometimes it's the littlest things that bring joy, like not having to put detergent on your grocery list this week.

9. Extend the working life of your plumbing appliances. When hard water minerals build up in your plumbing appliances, it shortens their service life. Limescale creates friction on your washing machine drum and calcium builds up on your dishwasher jets. Avoid the repair and replacement costs with a water softener.

10. Pay less on your power bills. When you have soft water, your water heater spends less time heating water; you don't have to run as many loads through your dishwasher and washing machine; you can take shorter showers because you don't need to lather and rinse twice. These little changes can add up to big energy savings over time.

Why suffer with hard water when you don't have to? Call Doug's today at (985) 222-2913 and we'll get you set up with a water softener that solves your hard water woes.

Find the Best Standby Generator for Your Thibodaux or Houma Home » « 5 Methods to Prevent Mold and Mildew